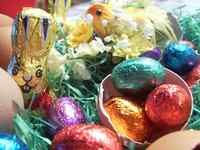 Mit etwas Verspätung (wegen Zeitmangel), dafür aber mit Grüßen vom Osterhasen veröffentliche ich heute die SQL-Abfragen, um die Mailkonfiguration von Qmail / Plesk nach Postfix mit MySQL-Backend zu migrieren. Einige der Queries haben durchaus Chancen auf den Longest-SQL-Query-of-the-year-Award ;-)
Alle Queries wurden bei einer echten Migration getestet und funktionieren. Zur Verwaltung der Mailkonfiguration nach der Migration zu Postfix empfehle ich Postfixadmin (RPMs), bei dem ich auch seit einiger Zeit mitprogrammiere.
A bit late (because a lack of time), but with greetings from the easter-bunny, I publish the SQL queries that are needed to migrate from Qmail / Plesk to Postfix with MySQL backend. Some of the queries have good chances to win the longest-SQL-query-of-the-year award ;-)
All queries were tested while a real server migration and work. To manage your mail addresses after migrating to postfix, I recommend Postfixadmin (RPMs) on which I'm co-developer since some time.
Die SQL-Queries und einige Details stehen im vollständigen Artikel - bitte weiterlesen...
The SQL queries and some more details are available in the full article - read on...